KCM Ensemble
We are so excited to be part of the KCM Ensemble Make-along!! Debbie threw the idea for this event out to our fellow Knit City Montreal vendors last week, and within a few short days we had an enthusiastic team making it into a reality. We're incredibly grateful to have such an amazing community working together to support each other in these uncertain times. ⁠
⁠
If you'd like to join us, all you need to do is start a new project between March 27 and July 3, using a pattern, yarn or accessory from a Knit City Montreal vendor or instructor. You can find more details by following @KCMEnsemble on Instagram or by joining our Facebook or Ravelry groups. The MAL will be held on all three platforms, so choose your favourite or join us on all three. There will be prizes!⁠
⁠
If you'd like to use one of our products to start your new project, we're offering a special discount! Get 10% off all orders on our website with the coupon code KCMensemble, until April 4. ⁠
⁠
We're also currently offering $5 flat-rate shipping on all orders to Canada and the US, and of course all orders above $150 qualify for free shipping just like always (to Canada and the US). ⁠
⁠
Happy crafting everyone!⁠
---
Leave a comment
---
Also in News
We first met Catherine Knutsson, our collaborator on the
Beyond Merino yarn club
, when she organized the Great Canadian Wool-Along last summer as a way to celebrate crafting with local materials and supporting Canadian wool farmers. We loved the concept of the wool-along, and jumped at the chance to connect with a community of Canadian wool-lovers.
This year we're celebrating Sweet Paprika's 15th anniversary, and it's honestly been a bit hard to get my head around where the time has gone! We've been looking back through some of our old photos, and thought it would be fun to share a little retrospective here. Our little business has come a long way in the past 15 years!
Most of the images I'm including are not our polished product photos (although those have also come a long way since the early days), but more of a behind-the-scenes look at some of the memorable stepping stones along our journey.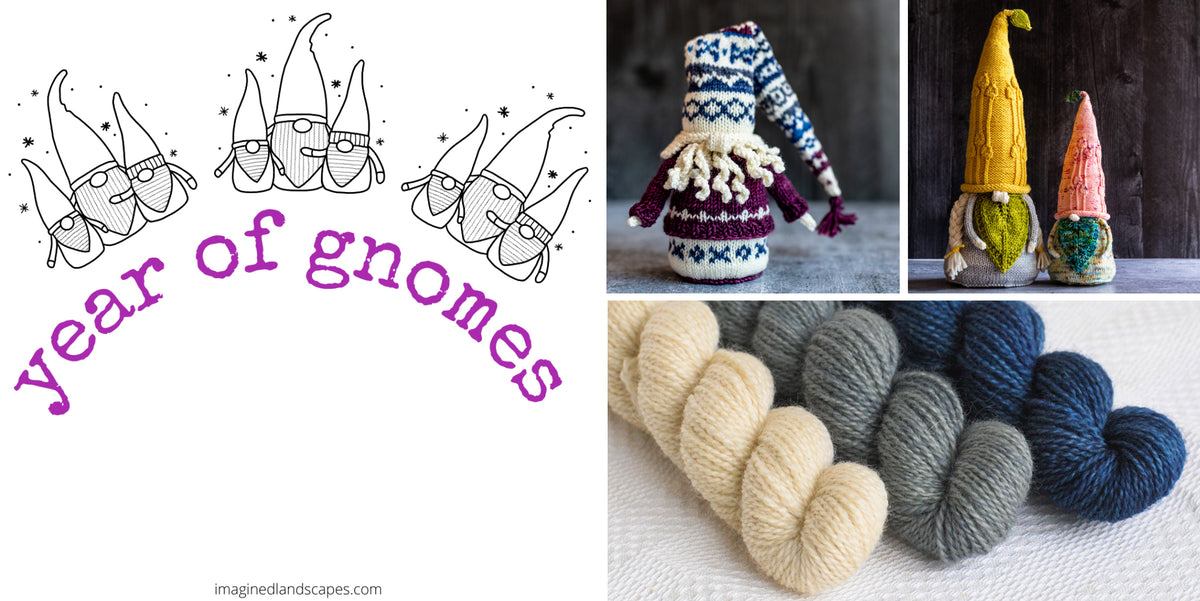 Last December, just as we were shutting down the dye studio for a holiday break, we got an email from one of our favourite customers telling us all about an upcoming event we might want to look into: the
Year of Gnomes Knit-Along
. We loved the idea, and couldn't resist joining in by dyeing up some mini-skein Gnome Sets for you to play with. We ordered in some special yarn as soon as we got back to work in January, and our
Gnome Sets
are now ready to head on out into the world!