Kith & Kin designer interview: Josie Mercier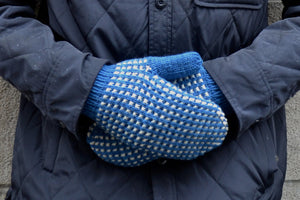 Josie Mercier
One of the best parts about putting together our Kith & Kin Collection of mitten patterns was getting to work with knit designers from all over the world.
First up for our series of blog interviews is Josie Mercier from Belleville, Ontario here in Canada. Josie designed the wonderfully addictive Frost and Twilight Mitts for our collection.
Was there a specific inspiration for your mitten design?
Definitely the stitch pattern. I knit up a swatch of the slip-stitch pattern used in the Frost and Twilight Mitts and once I felt how thick and squooshy the fabric was, I wanted to use it in a pair of mittens.
Can you describe your favourite pair of mittens that you've ever owned?
I knit my favourite pair of mittens early in my knitting career, so while they're not technically perfect, they're fantastic to wear. I recycled a chunky Lambswool sweater, then knit and felted a pair of mitts. Then, I recycled an angora blend sweater in an unfortunate shade of green and used that yarn to knit a liner for the felted mitts. The finished product is so warm and windproof that I don't even mind the bits of angora fluff that keep getting caught in my wedding ring!
Which type of needles do you usually use to knit mittens: double-pointed needles, two-circulars, magic loop…?
Double-pointed. I have a favourite pair of metal double points that are just the right length for mittens and are nice and smooth.
What is the fall and winter weather like where you live? How many months of the year do you wear mittens or gloves?
I'm in Southern Ontario, so the winters aren't bad, by Canadian standards. It still hits -25C for a while every winter, though. My hands get cold easily, so I start wearing mitts to drive when it's less than 10C or so in the morning, so I end up wearing mitts from October to April, easily.
Do you do any other fibre-related crafts besides knitting? Crochet, spinning, weaving, sewing, quilting...
I crochet toys for my kids from time-to-time, and I can sew pajama pants, but I'm primarily a knitter.
Where can we see more of your design work?
I'm on Ravelry as Pibble, and I have a long-neglected webpage at mercierknittingpatterns.blogspot.com.
Thank you Josie!

---
1 Response
Leave a comment
---
Also in News
We first met Catherine Knutsson, our collaborator on the
Beyond Merino yarn club
, when she organized the Great Canadian Wool-Along last summer as a way to celebrate crafting with local materials and supporting Canadian wool farmers. We loved the concept of the wool-along, and jumped at the chance to connect with a community of Canadian wool-lovers.
This year we're celebrating Sweet Paprika's 15th anniversary, and it's honestly been a bit hard to get my head around where the time has gone! We've been looking back through some of our old photos, and thought it would be fun to share a little retrospective here. Our little business has come a long way in the past 15 years!
Most of the images I'm including are not our polished product photos (although those have also come a long way since the early days), but more of a behind-the-scenes look at some of the memorable stepping stones along our journey.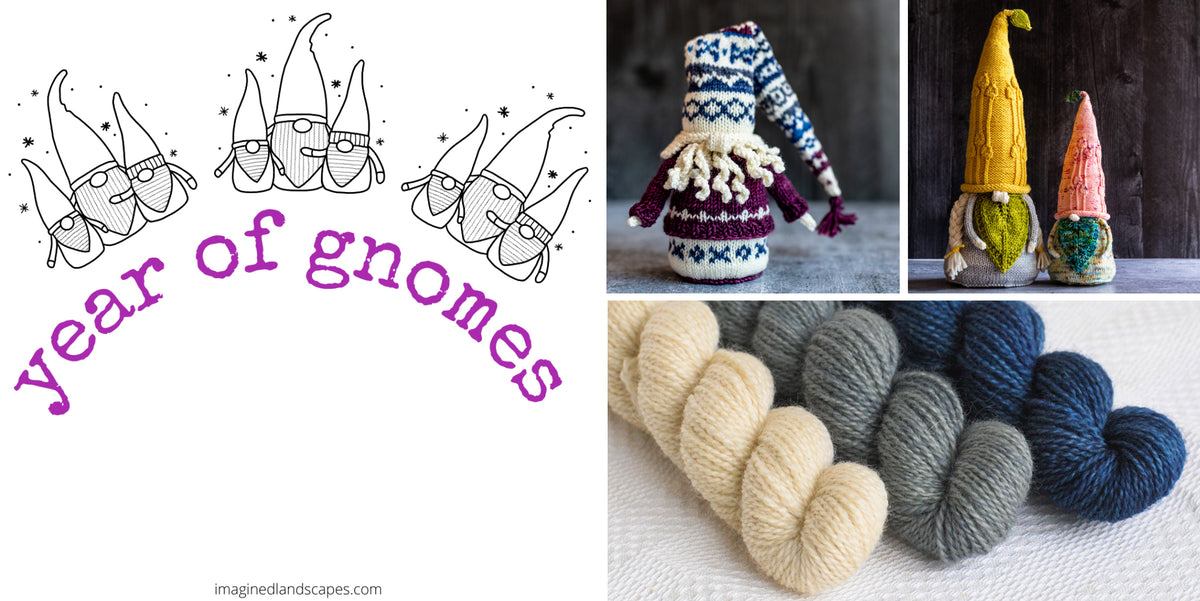 Last December, just as we were shutting down the dye studio for a holiday break, we got an email from one of our favourite customers telling us all about an upcoming event we might want to look into: the
Year of Gnomes Knit-Along
. We loved the idea, and couldn't resist joining in by dyeing up some mini-skein Gnome Sets for you to play with. We ordered in some special yarn as soon as we got back to work in January, and our
Gnome Sets
are now ready to head on out into the world!