Book Review: Classic Crochet Shawls
Summer is a time when I gravitate towards certain types of projects: lace (not too hot and bulky), socks (small and portable), shawls (don't have to worry about fit), and crochet (fast).
Hitting three out of four of my vacation-project favourites, this seems like the perfect time of year to review one of Interweave's latest compilation books: Classic Crochet Shawls. This book includes 20 shawl patterns from the Interweave archives, so some may look familiar as they've all been previously published in either books or magazines. One nice thing about using older patterns is that you can see projects for pretty much all of the patterns on Ravelry which can be very helpful especially when choosing yarn substitutions.

One of my favourite patterns with a beautiful edging: Tiffany Shawl by Jill Wright
Shawls can be a great place for trying a new technique since gauge and size are much less important than for a fitted garment. Whether you're new to crochet or have lots of crochet experience, there are lots of techniques to explore: filet crochet, beaded crochet, broomstick lace, popcorn stitches, shawls worked with join-as-you-go motifs, or as one giant motif…

A pretty use of broomstick lace: Flying Broomstick Shawl by Brenda K. B. Anderson

Worked as one giant motif from the center-out, this looks like fun to crochet! Parisian Gardens Circular Shawl by Mary Jane Hall
While there are lots of pretty, lacy summer shawls, there are also some heavier shawls suitable for fall and winter wear.

A simple shawl appropriate for cooler weather: All-in-one Shawl by Karen Whooley

Lace in a worsted weight yarn looks both delicate and cozy: Endymion by Sara Kay Hartmann
There's a glossary at the end of the book which covers all of the basic crochet stitches and a stitch guide for each pattern that includes instructions for any special stitches or techniques. Although the written instructions are complete, the crochet diagrams throughout are much appreciated by visual learners like me.

Stitch diagrams help visualize how motifs are joined: Blue Lagoon Swirling Hexagon Shawl by Kristin Omdahl
All in all, Classic Crochet Shawls is a lovely collection with patterns from some of my favourite crochet designers. The book is cohesive in terms of look and style and brings together a wide variety of projects, simple to complex, in a range of yarn weights from crochet thread to bulky yarn.
Save
Save
Save
Save
Save
Save
Save
Save
Save
Save
---
Leave a comment
---
Also in News
We first met Catherine Knutsson, our collaborator on the
Beyond Merino yarn club
, when she organized the Great Canadian Wool-Along last summer as a way to celebrate crafting with local materials and supporting Canadian wool farmers. We loved the concept of the wool-along, and jumped at the chance to connect with a community of Canadian wool-lovers.
This year we're celebrating Sweet Paprika's 15th anniversary, and it's honestly been a bit hard to get my head around where the time has gone! We've been looking back through some of our old photos, and thought it would be fun to share a little retrospective here. Our little business has come a long way in the past 15 years!
Most of the images I'm including are not our polished product photos (although those have also come a long way since the early days), but more of a behind-the-scenes look at some of the memorable stepping stones along our journey.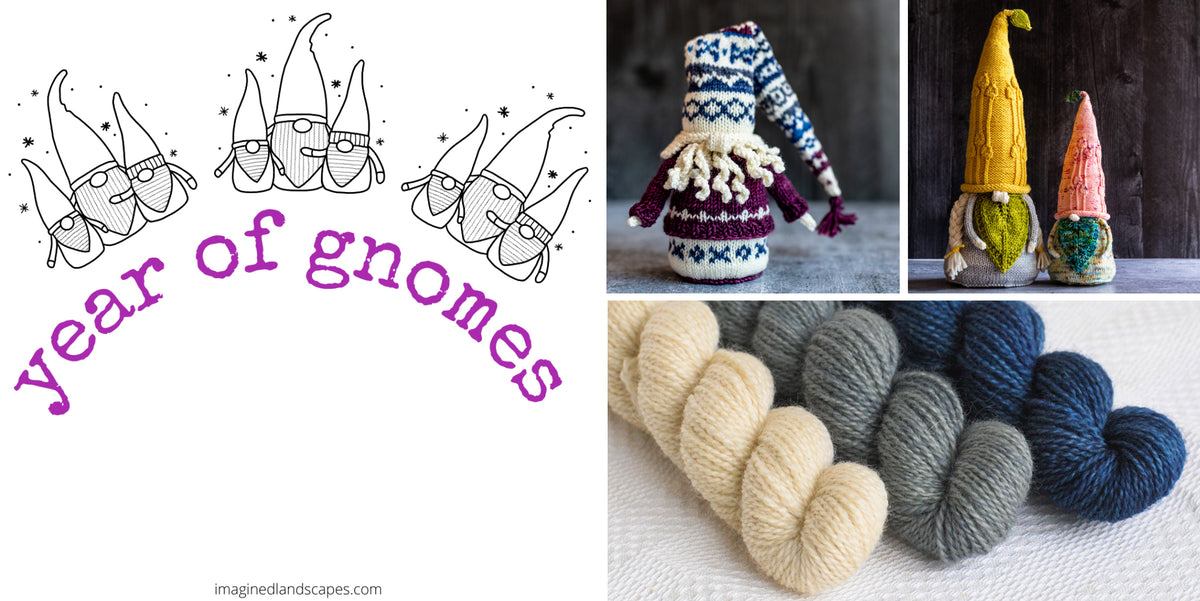 Last December, just as we were shutting down the dye studio for a holiday break, we got an email from one of our favourite customers telling us all about an upcoming event we might want to look into: the
Year of Gnomes Knit-Along
. We loved the idea, and couldn't resist joining in by dyeing up some mini-skein Gnome Sets for you to play with. We ordered in some special yarn as soon as we got back to work in January, and our
Gnome Sets
are now ready to head on out into the world!