Recipe: Honeybiscus Cooler
After posting this photo to Instagram and bringing the iced tea to our knitting picnic last week I got lots of requests for the recipe, so I'm sharing it here today. Honeybiscus cooler is a real summertime treat in my house. Enjoy!
Simple ingredients make a refreshing iced tea
If you're lucky enough to have a hibiscus plant with edible flowers you can collect and dry your own flowers to use in this recipe. Otherwise try your natural food store, loose-leaf tea store or Latin American grocer (look for flor de jamaica) to find this pretty and tasty ingredient.
The recipe makes a concentrated syrup which can be diluted to taste. I've found a 1 to 3 or 1 to 4 ratio is about right for my taste.
Ingredients
 5 cinnamon sticks
1 cup dried hibiscus flowers
1 1/2 - 2 cups honey
1 cup fresh squeezed lemon juice (about 4 lemons)
Directions:
In a saucepan combine cinnamon sticks with 4 cups of water. Bring to a boil and then simmer for 10 minutes.
Remove from heat, add hibiscus flowers and steep, covered, for 30 minutes.
Remove lid, strain juice. Add honey and lemon juice.
To serve, dilute with water to desired strength and add ice.
Makes approximately 4 cups of concentrated syrup, 16-20 cups diluted.
Honeybiscus cooler and a good book. My idea of a perfect afternoon!

---
1 Response
Leave a comment
---
Also in News
We first met Catherine Knutsson, our collaborator on the
Beyond Merino yarn club
, when she organized the Great Canadian Wool-Along last summer as a way to celebrate crafting with local materials and supporting Canadian wool farmers. We loved the concept of the wool-along, and jumped at the chance to connect with a community of Canadian wool-lovers.
This year we're celebrating Sweet Paprika's 15th anniversary, and it's honestly been a bit hard to get my head around where the time has gone! We've been looking back through some of our old photos, and thought it would be fun to share a little retrospective here. Our little business has come a long way in the past 15 years!
Most of the images I'm including are not our polished product photos (although those have also come a long way since the early days), but more of a behind-the-scenes look at some of the memorable stepping stones along our journey.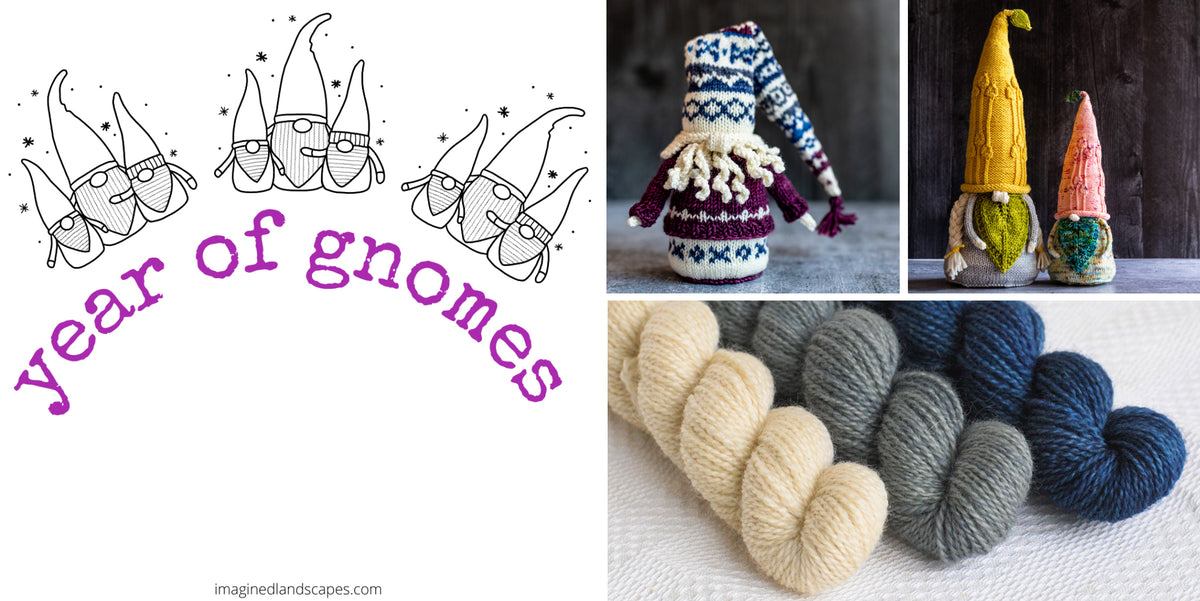 Last December, just as we were shutting down the dye studio for a holiday break, we got an email from one of our favourite customers telling us all about an upcoming event we might want to look into: the
Year of Gnomes Knit-Along
. We loved the idea, and couldn't resist joining in by dyeing up some mini-skein Gnome Sets for you to play with. We ordered in some special yarn as soon as we got back to work in January, and our
Gnome Sets
are now ready to head on out into the world!