Accomplishments of the Week - July 30, 2018
ACCOMPLISHMENT #1
I finished a spinning project! You may remember from this post back in June that I had some singles ready for plying. Well, I got half a bobbin of those done, and then got distracted again by other projects, and then went away on vacation... I finally got back to it when I got home in mid-July, and it took me a couple of spinning sessions, but I've now got a nice plump skein of about 340 yds of sport-ish weight yarn - maybe closer to a light DK. It's destined to be a hat for Jon for this winter, so I should have plenty with that amount. 
When I wound the singles for this yarn into cakes to ply from I didn't divide it particularly evenly, so I ended up with quite a lot leftover of one of the plies. Rather than try to split it in three I decided to try my hand at chain-plying for the first time. It more-or-less worked, but you can tell I was having trouble keeping it tensioned properly in some spots, and it's a bit over-twisted as well. I think I'll need more practice before trying that technique for any big projects!
ACCOMPLISHMENT #2
Another project that got left behind over my vacation was my pin-loom temperature blanket. I've been participating in a weave-along for this in the Looms to Go group over on Ravelry, and have been working on it pretty steadily all year, although I was a bit behind to start the actual weaving since I decided to dye my own colours. I let it lapse for a while in June though, and this month it's been so hot that I haven't even wanted to think about what the daily high temperature were and record them in my chart. My accomplishment this weekend was to lay everything out and take stock of where I'm at with it. I'm starting to catch up with the squares, but I'm still more than a month behind, and I've got a lot of sewing ahead of me as well to get it all pieced together.
ACCOMPLISHMENT #3
It feels a bit like cheating to claim this as my accomplishment, since it's the plant that's done all the real work, but I'm really pleased with how my balcony tomatoes are coming along. These are Green Gage tomatoes, so they won't get much bigger but they should turn yellow as they ripen. It's been a challenge to make sure this plant gets enough water because it doesn't get much shade on my balcony, so in that regard just keeping it alive through this hot summer we've been having is it's own accomplishment! 
---
1 Response
Leave a comment
---
Also in News
We first met Catherine Knutsson, our collaborator on the
Beyond Merino yarn club
, when she organized the Great Canadian Wool-Along last summer as a way to celebrate crafting with local materials and supporting Canadian wool farmers. We loved the concept of the wool-along, and jumped at the chance to connect with a community of Canadian wool-lovers.
This year we're celebrating Sweet Paprika's 15th anniversary, and it's honestly been a bit hard to get my head around where the time has gone! We've been looking back through some of our old photos, and thought it would be fun to share a little retrospective here. Our little business has come a long way in the past 15 years!
Most of the images I'm including are not our polished product photos (although those have also come a long way since the early days), but more of a behind-the-scenes look at some of the memorable stepping stones along our journey.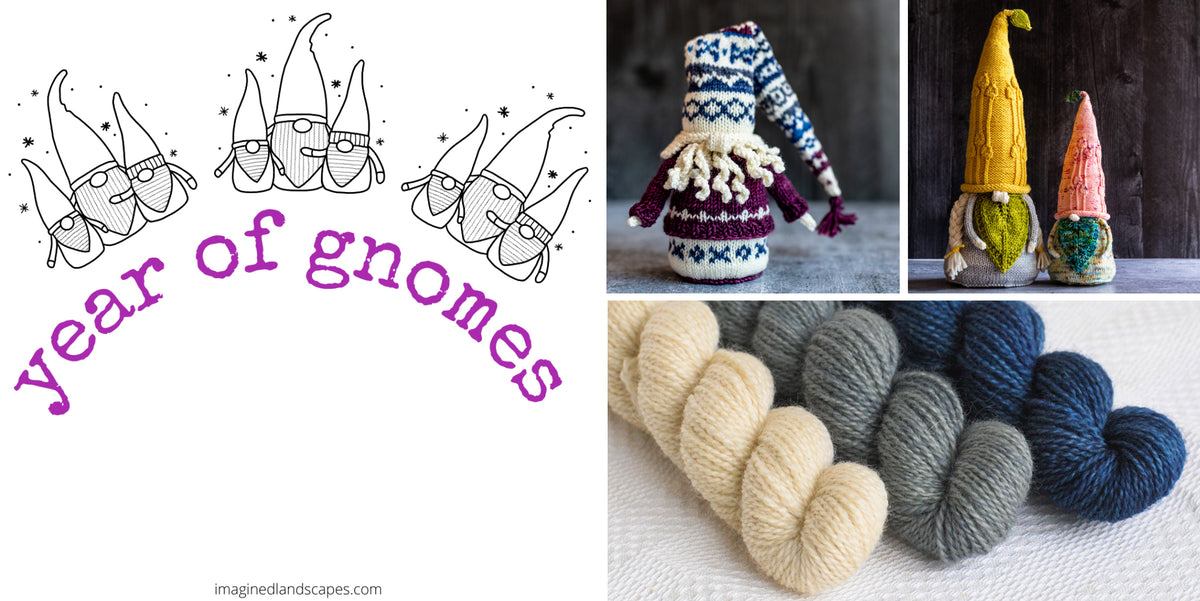 Last December, just as we were shutting down the dye studio for a holiday break, we got an email from one of our favourite customers telling us all about an upcoming event we might want to look into: the
Year of Gnomes Knit-Along
. We loved the idea, and couldn't resist joining in by dyeing up some mini-skein Gnome Sets for you to play with. We ordered in some special yarn as soon as we got back to work in January, and our
Gnome Sets
are now ready to head on out into the world!