Crescendo mini-collection + giveaway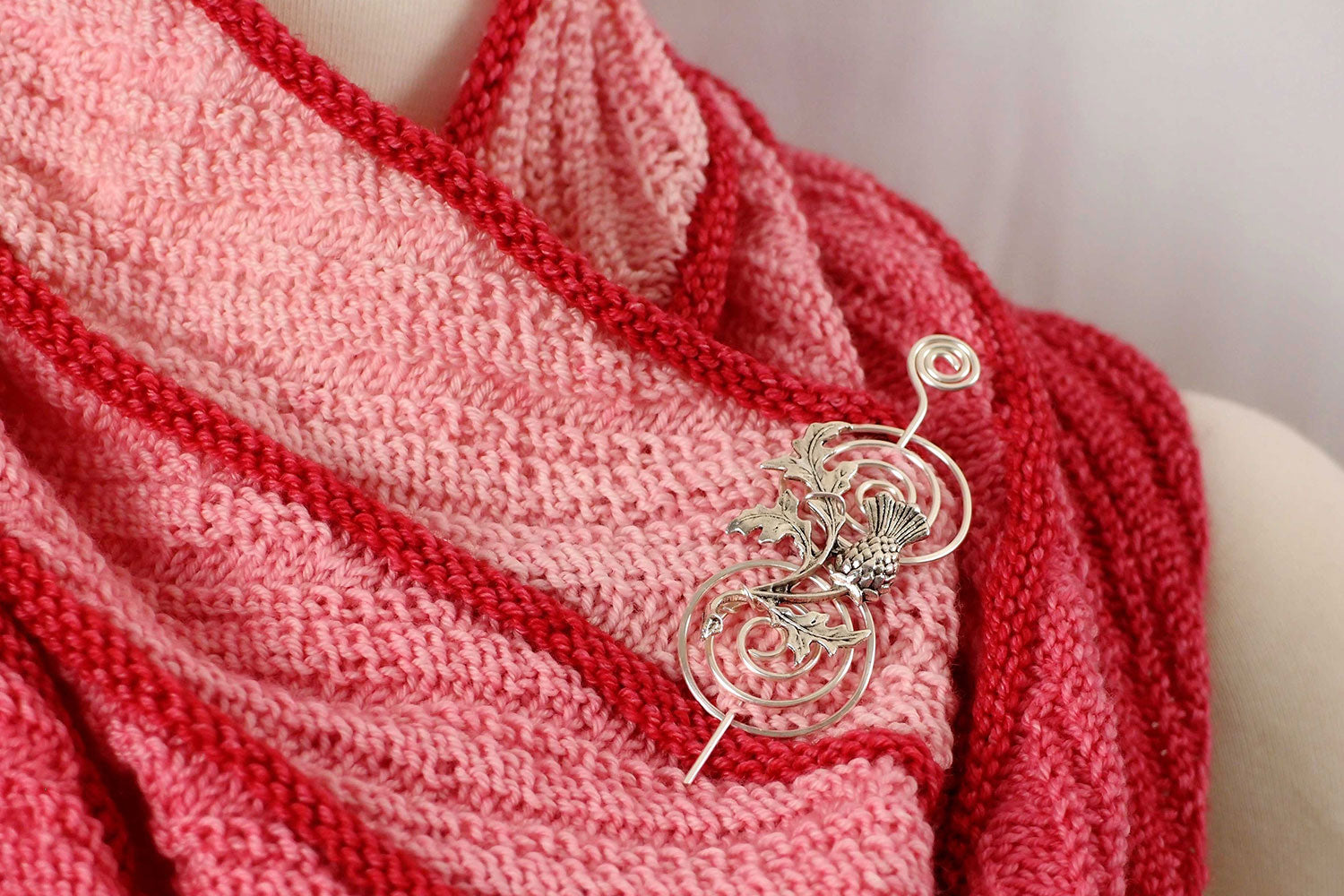 We are so pleased to present a mini-collection of patterns featuring our Crescendo gradient sets! As we did for our Presto collection last fall, we sent yarn out to several indie designers and they have recently released their beautiful designs. This collection includes knitting and crochet, lace and texture, large projects and small. We hope you enjoy perusing the patterns and then don't forget to enter our giveaway! (See all the details at the bottom of this post.)
First up is Sarasi by Lana Jois in our Lavender Dusk colourway. Lana designs stunning patterns, often incorperating lace, and we were delighted to work with her again for this collection! Sarasi is an asymmetrical triangle knit in an airy lace pattern in that makes a good-sized lightweight shawl with just one set of Cresendo.
You can find Lana on Ravelry and on Instagram as @lanajois.
The Storm Dance Wrap by Vicky Gory uses two Crescendo sets (Daydream and Deep Blue Sea) to create a long 12 mini-skein gradient from very pale to dark blue. I love the beautiful crocheted patterns representing the rain and the clouds. The rectangular wrap is worked on the bias, ending with a dramatic diagonal edge.

As a special offer for our readers, Vicky is offering anyone who purchases the Storm Dance Wrap pattern a second pattern of your choice for free with coupon code Crescendo until February 28th.
You can find Vicky on Ravelry and on Instagram as @veraandbess.
The Sunny Honey Infinity Scarf by Margo Bauman is worked in Tunisian crochet and shown here in our Sunrise colourway. Tunisian crochet is one of my favourite crochet techniques and this pattern uses a double-ended hook. Fun! The honeycomb pattern has a different but complementary texture on each side so is guaranteed to look great whether you wear the scarf long or wrapped around the neck.
You can find Margo on Ravelry - those of you who have participated in the Indie GAL may recognize her as flyingflower :).
The I'm Spiraling Cowl by Carla Pera is knit in our Pretty in Pink colourway and is shown here with a gorgeous shawl pin by Crafty Flutterby Creations. This pattern is the perfect project for newer knitters looking to increase their skills. Carla (who is a TKGA certified Master Knitter) includes lots of helpful tips to guide you through the pattern and make your project shine.
You can find Carla on Ravelry and see her website here.
Giveaway!
We have to giveaway:

To enter comment below and tell us which design you would like to make and which colourway of Crescendo you would choose to make it with!

Giveaway closes at midnight EST on Sunday February 17

We'll randomly pick the 4 winning names from the comments on this post and will contact the winners by email
Contest is now closed. Thank you so much to everyone who participated and  congratulations to our winners: Carine, Patricia, Cassandra, and Diane. You'll have an email in your inbox with instructions on how to claim your prize.
Note: Choose the colour name from the dropdown menu to see the corresponding image.
---
45 Responses
Leave a comment
---
Also in News
We first met Catherine Knutsson, our collaborator on the
Beyond Merino yarn club
, when she organized the Great Canadian Wool-Along last summer as a way to celebrate crafting with local materials and supporting Canadian wool farmers. We loved the concept of the wool-along, and jumped at the chance to connect with a community of Canadian wool-lovers.
This year we're celebrating Sweet Paprika's 15th anniversary, and it's honestly been a bit hard to get my head around where the time has gone! We've been looking back through some of our old photos, and thought it would be fun to share a little retrospective here. Our little business has come a long way in the past 15 years!
Most of the images I'm including are not our polished product photos (although those have also come a long way since the early days), but more of a behind-the-scenes look at some of the memorable stepping stones along our journey.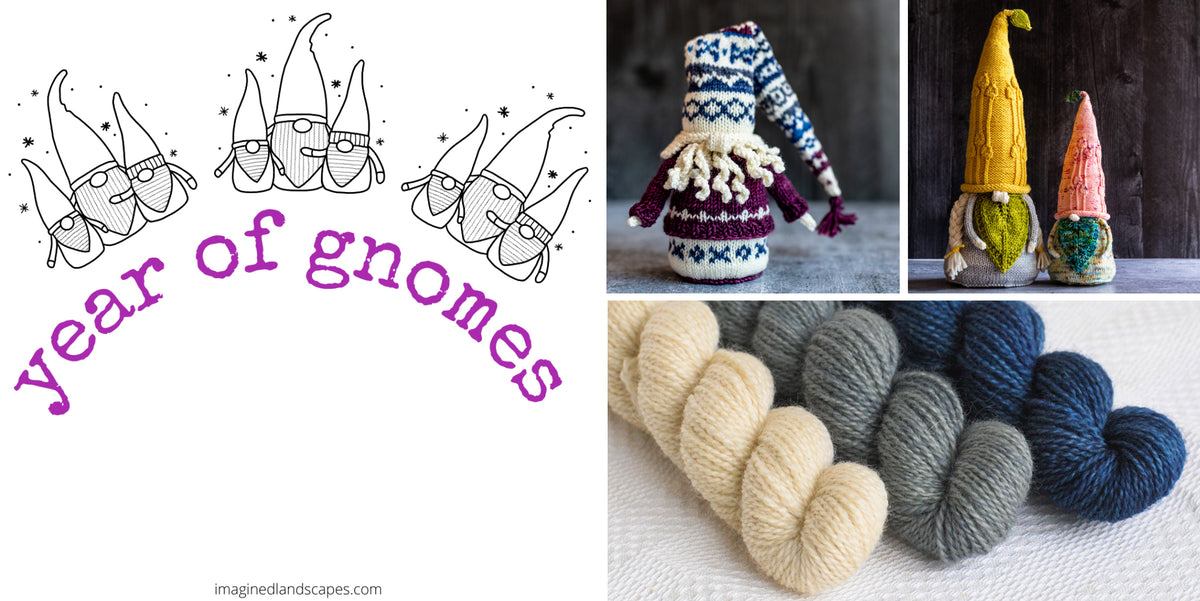 Last December, just as we were shutting down the dye studio for a holiday break, we got an email from one of our favourite customers telling us all about an upcoming event we might want to look into: the
Year of Gnomes Knit-Along
. We loved the idea, and couldn't resist joining in by dyeing up some mini-skein Gnome Sets for you to play with. We ordered in some special yarn as soon as we got back to work in January, and our
Gnome Sets
are now ready to head on out into the world!