Diary of a Dye Studio Intern: Volume 1
Annie, one of our interns in the dye studio this spring, has been documenting her experience so far. Here's a little taste of what it's like behind the scenes from her perspective.
Bluetiful
Today, I mixed some blue dye. Like with the other colors, we have to be very careful with the recipe. Mixing colors feels like being in Breaking Bad. With my gloves, my apron and my mask, I probably look like a mad scientist. It's probably my favorite task, creating beautiful colors.
Blood of Your Enemies
Today I mixed red dye. This time it felt like I was covering evidence of a terrible crime! The red is very rich so it definitely looks like blood. The feeling of being in Breaking Bad definitely came back! After, I dyed a couple a skeins with my mix. It was really nice to use the dye right after, it gave me the chance to see the direct result. And yes, it looks amazing!
Dirty Like Your Old Sock
The task of the day was to wash fleece. We had to weigh it, put it into little mesh bags and give it at least 3 rinses. I had never touched wool as it is on a sheep before. Even if it was dirty, it was really fun and smooth to play with! It has a very special texture! And yes, it is quite satisfying to take all the mud away, oh la la!
Twist and Shout
Today I wound tiny skeins for samples. It is so much more fun that what it looks like. Since the yarn is super soft, you get to play with its smooth texture and it is so satisfying. And once the skeins are twisted, they are all fluffy and very fun to squish!
We're looking forward to hearing more about Annie's experience next week in Volume 2. Stay tuned!
---
1 Response
Leave a comment
---
Also in News
We first met Catherine Knutsson, our collaborator on the
Beyond Merino yarn club
, when she organized the Great Canadian Wool-Along last summer as a way to celebrate crafting with local materials and supporting Canadian wool farmers. We loved the concept of the wool-along, and jumped at the chance to connect with a community of Canadian wool-lovers.
This year we're celebrating Sweet Paprika's 15th anniversary, and it's honestly been a bit hard to get my head around where the time has gone! We've been looking back through some of our old photos, and thought it would be fun to share a little retrospective here. Our little business has come a long way in the past 15 years!
Most of the images I'm including are not our polished product photos (although those have also come a long way since the early days), but more of a behind-the-scenes look at some of the memorable stepping stones along our journey.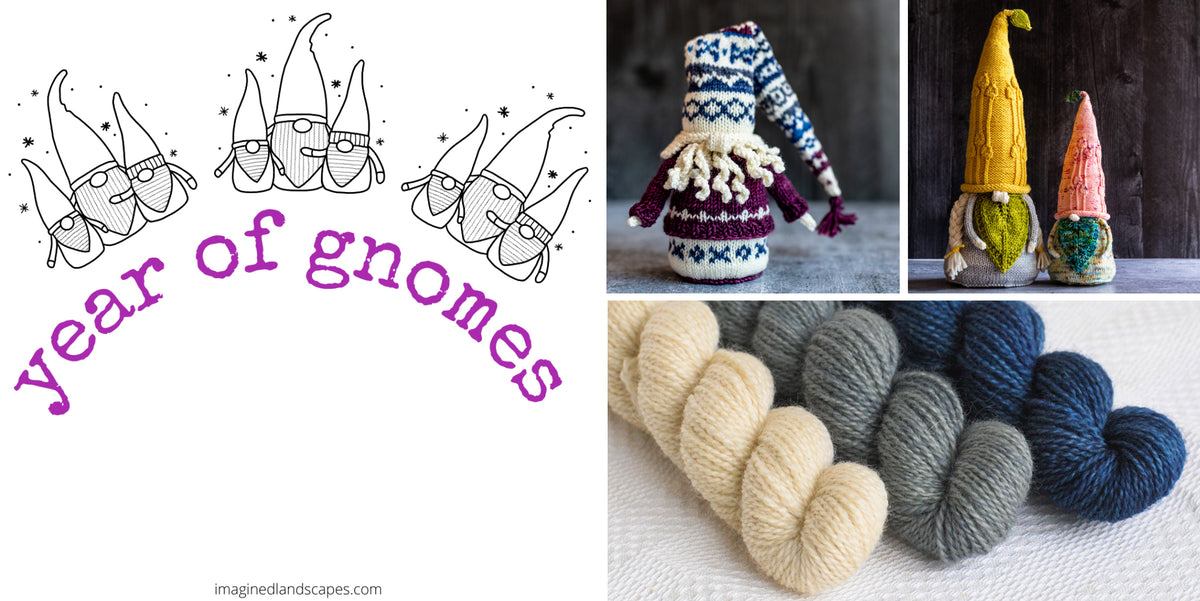 Last December, just as we were shutting down the dye studio for a holiday break, we got an email from one of our favourite customers telling us all about an upcoming event we might want to look into: the
Year of Gnomes Knit-Along
. We loved the idea, and couldn't resist joining in by dyeing up some mini-skein Gnome Sets for you to play with. We ordered in some special yarn as soon as we got back to work in January, and our
Gnome Sets
are now ready to head on out into the world!