Dye Experiments: New Arietta Colours
I've had the idea in the back of my mind for a while now that we really need a few more colours in our Arietta lace-weight yarn. It's a gorgeous wool and silk blend that knits up beautifully, but with only seven colour options sometimes customers just don't find the right one for their project. I got a few spare moments in the dye studio to work on this project recently, and I thought it would be fun to share a bit about my process for colour development.
When I started thinking about these new colours a couple of months ago my first step was to collect some inspiration images. I had in mind a few specific colours I wanted to try: deep raspberry red, turquoise, and rusty orange, among others. I like to use photos as a jumping-off point, looking at the different tones and shades that could be incorporated into a skein of yarn. Pinterest can be a great tool for this kind of image research, and I created a board of images for myself which you can find here.
My next step was to prepare the yarn. I like to play with new colours on little mini-skeins because I feel more free to experiment when I'm not committed to a whole skein's worth of yarn!
I wound off nine small skeins, each of them weighing somewhere between 7 and 10 grams.
For my purposes at this experimental stage it wasn't important to me to know the exact measurement of each one before dyeing, but I did want to make sure I knew the average weight in order to calculate approximately how much dye stock to use. I usually work from a 1% dye stock solution, so for a 10 gram skein I knew I would want up to 30ml or so of dye for a very deep colour, but less than 5ml for lighter shades.
Good note-taking is very important for this type of experimentation, since the whole point is to be able to recreate the colours! I like to write out how much of each dye stock I plan to use for a skein before I start mixing, and then adjust my notes as I go if I make changes. That allows me to get most of the writing out of the way before my hands get too wet and messy.
I started off dyeing my samples in my shallowest hotel pans, trying to replicate the type of dyebath I would normally create for a batch of full skeins.
I found however, that this size of pan was still a bit too big - the large proportion of water in relation to the size of the skein meant that my dye colours migrated around the skein more that I intended, so I ended up with close to a solid colour and very little variation.
I also found that some of the colours (particularly this orange) didn't exhaust as well, leaving more dye in the water than I normally like. So, I switched to a smaller pot for subsequent skeins.
I could only do one skein at a time in this little pot, but it allowed me to get the colour variation I was looking for, so it was worth it to work a bit more slowly.
With this yarn I was aiming for semi-solids, so for each skein I used three different colour mixes. I put each mix into a squeeze bottle and randomly applied them around the skein. The hard part is to be patient and not stir too much!
After dyeing each skein I put them aside to cool before rinsing and hanging them to dry, which required a bit more patience. It's always necessary to wait until the yarn is fully dry to really see the final colour, since it will normally appear a shade or two darker when it's wet.
And here are the final dry test skeins. Now we're in the process of deciding which of these colours to take to the next step of the development process and dye on a full skein. I'm quite pleased with how the turquoise and the deep red turned out, so will be starting with those. If you have a favourite that you'd like to see added to this yarn line please leave a comment and let me know!
Save
Save
Save
---
3 Responses
Leave a comment
---
Also in News
We first met Catherine Knutsson, our collaborator on the
Beyond Merino yarn club
, when she organized the Great Canadian Wool-Along last summer as a way to celebrate crafting with local materials and supporting Canadian wool farmers. We loved the concept of the wool-along, and jumped at the chance to connect with a community of Canadian wool-lovers.
This year we're celebrating Sweet Paprika's 15th anniversary, and it's honestly been a bit hard to get my head around where the time has gone! We've been looking back through some of our old photos, and thought it would be fun to share a little retrospective here. Our little business has come a long way in the past 15 years!
Most of the images I'm including are not our polished product photos (although those have also come a long way since the early days), but more of a behind-the-scenes look at some of the memorable stepping stones along our journey.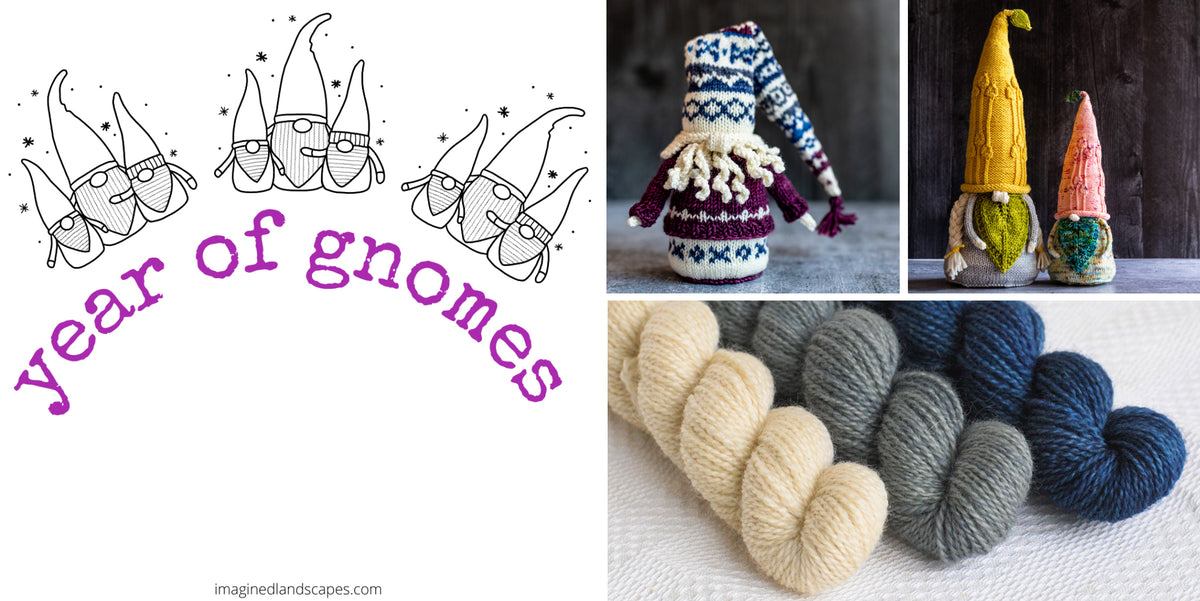 Last December, just as we were shutting down the dye studio for a holiday break, we got an email from one of our favourite customers telling us all about an upcoming event we might want to look into: the
Year of Gnomes Knit-Along
. We loved the idea, and couldn't resist joining in by dyeing up some mini-skein Gnome Sets for you to play with. We ordered in some special yarn as soon as we got back to work in January, and our
Gnome Sets
are now ready to head on out into the world!