Norbouillet Project Gallery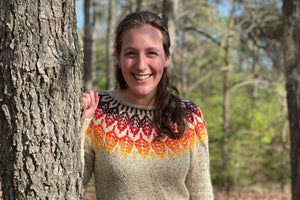 It's that time of year again! Our 2020 batch of Norbouillet fleece is already at the mill, ready to be custom-spun into this year's batch of our locally-sourced, 100% Canadian yarns.
This year as we were setting up pre-orders for our Norbouillet yarns we took some time to look through all the beautiful projects that our customers have made with them over the past few years, and we were inspired to share a few of our favourites here. Thank you so much to everyone who gave us permission to share your photos!
We're taking pre-orders again this year for the two yarns we use the Norbouillet fleece for because it helps us to decide how much of each weight of yarn to spin, since our Elora mini-skein sets are fingering weight and Norwood is DK weight. (It also allows you to order exactly what you want in advance!)
If you'd like to learn a little bit more about where these yarns come from, we shared the story of how we first started working with Norbouillet fleeces in this blog post. If you'd like to learn a more about how the pre-orders work you can find all the details on our FAQs page.
Knitter/photo credit: Debora (Modwitch on Ravelry)
Pattern:
Portraiture Mitts
by Elizabeth Sullivan
Yarn:
Elora in Lantern Hill
Knitter/photo credit:
stitched_zone
on Instagram
Pattern:
Storm & Unicorns
by Karine Larose
Yarn:
Elora in Midnight Garden
(combined with Tina from La Maison Tricotée)
Knitter/photo credit:
Knitjoa on Ravelry
Pattern:
Gather
by Tin Can Knits
Yarn:
Norwood in Professor Plum
Knitter/photo credit:
Anne (midnightfarm on Ravelry)
Thank you again to all the talented crafters who created these beautiful pieces, we love seeing what you've created with our yarns!
September update: Pre-orders for the 2020 batch of Norwood and Elora have all been shipped. We have a limited number of Elora sets available for purchase on our website. Please join our mailing list for all future updates!
---
Leave a comment
---
Also in News
We first met Catherine Knutsson, our collaborator on the
Beyond Merino yarn club
, when she organized the Great Canadian Wool-Along last summer as a way to celebrate crafting with local materials and supporting Canadian wool farmers. We loved the concept of the wool-along, and jumped at the chance to connect with a community of Canadian wool-lovers.
This year we're celebrating Sweet Paprika's 15th anniversary, and it's honestly been a bit hard to get my head around where the time has gone! We've been looking back through some of our old photos, and thought it would be fun to share a little retrospective here. Our little business has come a long way in the past 15 years!
Most of the images I'm including are not our polished product photos (although those have also come a long way since the early days), but more of a behind-the-scenes look at some of the memorable stepping stones along our journey.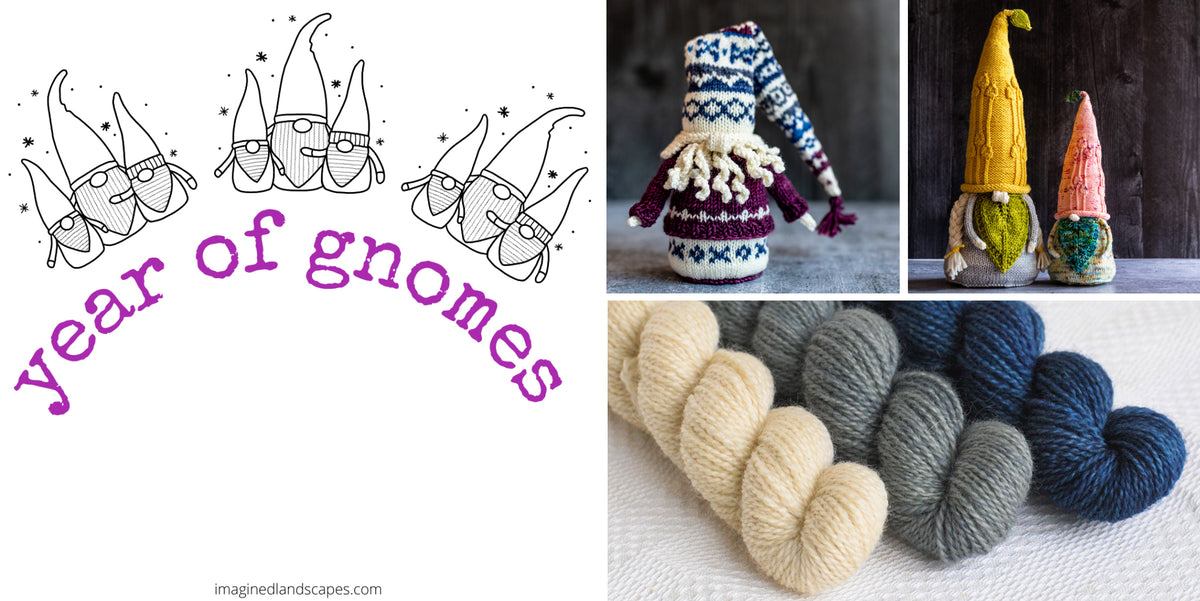 Last December, just as we were shutting down the dye studio for a holiday break, we got an email from one of our favourite customers telling us all about an upcoming event we might want to look into: the
Year of Gnomes Knit-Along
. We loved the idea, and couldn't resist joining in by dyeing up some mini-skein Gnome Sets for you to play with. We ordered in some special yarn as soon as we got back to work in January, and our
Gnome Sets
are now ready to head on out into the world!