Recipe: A cup of Cha (chai)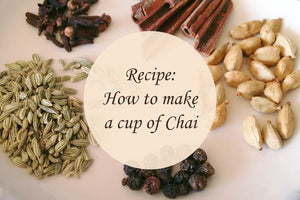 It's no secret that I love tea - which I think pairs perfectly with knitting! Most of the time I drink regular old orange pekoe, or roiboos if I don't want the caffeine, but a cup of chai is always a nice treat and changes things up a little bit.

I recruited my husband for his "recipe" for this post since he makes the best chai (he actually calls it cha since his background is Punjabi). He laughed as I tried to write down measurements while he made the tea. He adds what he feels like that day and goes by colour rather than measuring anything. So with that in mind, please use this as a guideline only and do play around with the proportions to make it to your own taste.
Cha (spiced tea with milk)

2-3 black tea bags
3-4 black peppercorns
4-5 whole cloves
5-6 cardamom pods
2" piece of cinnamon stick, broken up
1/2 tsp fennel seeds
2 1/2 cups water
1 cup milk
2 tbsp (or more) sugar
Directions:
Gently crush (not grind) the spices in a mortar and pestle. If you don't have a mortar and pestle, just make sure to open up the cardamom pods to release the flavour. 
Put the water, spices and tea bags in a pot. Bring to a boil and keep simmering for about 10 minutes until the water is nice and infused. You do not need to time this exactly.
Add sugar and stir until it dissolves. If you are making cha for several people who prefer different levels of sweetness, you can leave it out at this point and have each one add it to their own cup at the end.
Add milk and heat to almost boiling, but don't let it boil over!
Strain and serve, adding more sugar if needed.
Enjoy on its own or with your favourite Punjabi dessert!
Makes 2 large cups or 3 small cups
---
4 Responses
Leave a comment
---
Also in News
We first met Catherine Knutsson, our collaborator on the
Beyond Merino yarn club
, when she organized the Great Canadian Wool-Along last summer as a way to celebrate crafting with local materials and supporting Canadian wool farmers. We loved the concept of the wool-along, and jumped at the chance to connect with a community of Canadian wool-lovers.
This year we're celebrating Sweet Paprika's 15th anniversary, and it's honestly been a bit hard to get my head around where the time has gone! We've been looking back through some of our old photos, and thought it would be fun to share a little retrospective here. Our little business has come a long way in the past 15 years!
Most of the images I'm including are not our polished product photos (although those have also come a long way since the early days), but more of a behind-the-scenes look at some of the memorable stepping stones along our journey.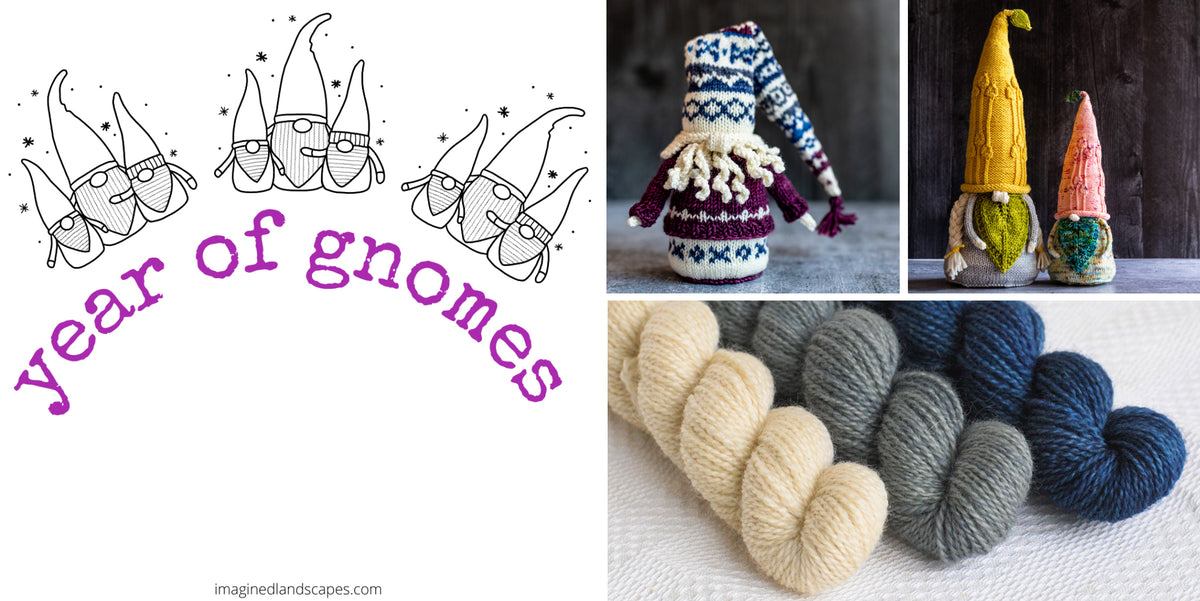 Last December, just as we were shutting down the dye studio for a holiday break, we got an email from one of our favourite customers telling us all about an upcoming event we might want to look into: the
Year of Gnomes Knit-Along
. We loved the idea, and couldn't resist joining in by dyeing up some mini-skein Gnome Sets for you to play with. We ordered in some special yarn as soon as we got back to work in January, and our
Gnome Sets
are now ready to head on out into the world!